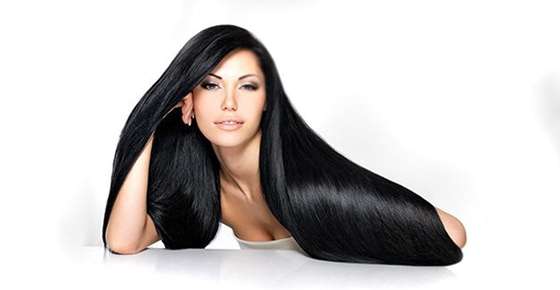 There are almost as many ways to straighten hair as there are types of curls. Depending on whether you have loosely waved hair, tightly kinked hair, or somewhere in between, here's the lowdown on different straightening methods.
Brushing and blow drying
For wavy or slightly curly hair, brushing your hair straight (or straightish) while blow drying can temporarily flatten out curls. While stylists make this technique look easy, it takes practice to recreate the style at home. This method is less damaging, but also less effective, than harsher straightening methods.
Straightening products
Straightening products made from lanolin, petrolatum, mineral oil and silicone creams are an effective and inexpensive way to temporarily straighten hair. You comb in the product while your hair is damp. The oily coating and weight of the product discourage your hair from curling as it dries. The downside? Hair that feels a bit heavy and greasy. Gels, hairsprays and mousse are lighter, but if they contain alcohol they could dry out your hair.
Flat iron
Flat irons can tame even major curls. However, using this tool can damage your hair, especially if the temperature is over 400 degrees. Flat ironed hair is also prone to frizzing if the humidity is high. This is a good option for special occasions, but will be hard on your hair if you do it too often.
Relaxers
Chemical relaxers will permanently straighten even kinky hair by altering the chemical makeup of your curls. While many of these products are on the shelves of your beauty supply store, this process is safer when done by professionals. The downsides of chemical relaxers are breakage and dry, brittle hair.
Brazilian blowout aka keratin treatments
This salon treatment involves a keratin protein formula paired with a flat iron to straighten your hair. Your hair will be smooth and silky, but will return to its curly state after a couple of months. If you're willing to wash your hair infrequently, the blowout may last longer. Be aware that the keratin solution includes a significant amount of formaldehyde. Some formulations have less formaldehyde than others, so ask your stylist about options.
Japanese treatment
This expensive treatment is best for medium-curly – not kinky – hair. The stylist saturates your curls with a chemical solution that breaks bonds which give your curls their shape. After blow drying and flat ironing your hair, the stylist applies a neutralizer that locks in the new straight shape. Expect to spend up to eight hours at the salon. Interestingly, once you take this option you can't even curl your hair with a curling iron. The Japanese treatment can keep your hair straight for up to six months.
Let us help!
Not sure which straightener is best for you? Come in to see us and together we'll figure out the best straightening option for your curl type, lifestyle and budget.